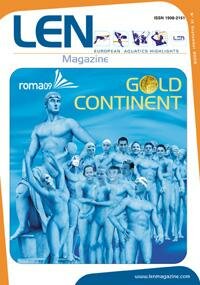 The contents of the 2009 September edition


The European Empire
Champions we are proud of

From optimism to realism
LEN Magazine predicted the European breakthrough



Veni, vidi, vici, vanquished
Craig Lord?s overview on the strangest championships ever
Europe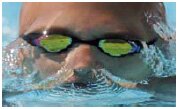 The Old World with new energy
America

The adventures of the Speedo-camp
Asia

China: the perfect 10 (not diving)
Australia

Dolphins have work to do in London
Africa

The results based on three top class swimmers
Analysis and comments from the champions and from those who didn?t make it to the podium ? event by event


Stroke by stroke, distance by distance, just as with the men


China again, now 7-3
Three-time Olympic champion Klaus Dibiasi?s in-depth analysis

Reaching high
Another fairy tale with Thomas Daley. But why did his father take the gold medal?





Others lifting, but Russia still rules
The rest of the world tries to match the Russians but they are still in front








Lurz storms through the Mediterranean
Ostia saw the German Ironman?s double and the very first loss of Larissa Ilchenko








Open events on the tennis courts
After the era of the trusty few, upsets galore. And even more turnover fouls...







The best ones in the family
50 of the 51 LEN member federations sent their athletes to Rome: let?s see who took the highest rank in each country

Against the wind...
Plenty of discussions before the FINA elections and plenty of lessons to be learnt after the voting

European officers in the leading bodies of FINA
All our representatives in the Bureau, Panels, Committees and Commissions

From the headquarters
Activities and the usual LEN-calendar

And the Award goes to...
Nominees for this year?s LEN Award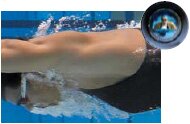 Capture the moment!
LEN launches its usual photo competition: apart from a little appetizer from the best pictures on these pages, there are some other great shots appearing on other pages of this edition. These marked only with numbers as the authors have to remain anonymous. Find all photos on our website (lenmagazine.com) and vote for the best one!