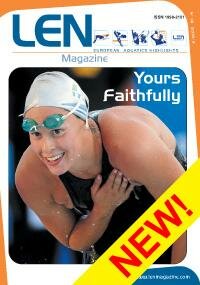 The contents of the 2010 December edition

LEN and FINA
Our former editor-in-chief Tamas Gyarfas ? who currently heads FINA Aquatics World Magazine ? explains this exceptional case when success led to the end of a journey: the reasons why LEN Magazine will stop to appear in printed form.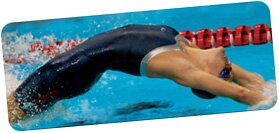 ...in swimming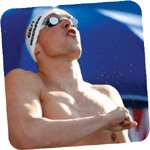 Was it all less thrilling than 2009? Absolutely not, race statistics felling another shiny fib from 2009: there were more occasions of ?tightest podium finish ever? in 2010 than there were in 2009.



...in diving
The season was spectacular, showing the most advanced standards, and the European divers had some great moments at the world stage at all levels.



...in synchro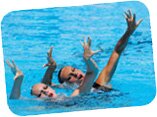 Another great year for the Russians: whereever they entered a major competition they won the gold medal. Another analysis of their success with a look behind the scenes: how the sytem has built up and been run.



...in open water
Europe dominated the World Championships again while at continental level the Italian competitors were the ones to watch ? and impossible to catch.



...in water polo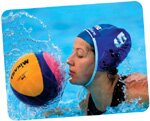 Just as in the last half decade the states of the former Yugoslavia ruled the field among the men: Serbia was the dominant force and Croatia also enjoyed great moments. Russia and Greece suffered a major setback, however, their women teams reached new heights.




SWIMMING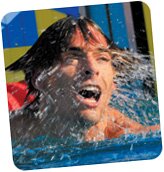 Men: Camille Lacourt
?I can tell you that I?m burning with the desire to take it out and get back into the water for great competition with this new status to defend.?

Women: Therese Alshammar
?The training I do now if the hardest I?ve ever done now in my career. But had I done 100k a week when I was 20 or 22 then maybe I would have burned out.?




DIVING
Men: Illya Kvasha
?When you get a title, the judges start to look at you in a different way. More loyal, I would say.?

Women: Christin Steuer
?If you had told me a week before the Europeans that I would dive to two victories here, I would have asked if you were dreaming.?




SYNCHRO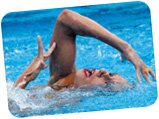 Natalia Ishchenko
?When I first appeared in the swimming pool nobody wanted to accept me. I was told that I wouldn?t make in synchro because I was not flexible enough.?




OPEN WATER
Men: Valerio Cleri
?My fitness surprised even me. Before that, I had not done any major tests, and although I knew I was prepared almost perfectly, I was not sure I would be able to give it everything. That makes the victory, the World Championship title, perhaps even more valuable.?

Women: Linsy Heister
?This really is the distance it all turns on. And this was a mighty strong field. It surprises me that I am the fastest of all these fast women. But I do not feel better than the rest. I will not suddenly say that I am the great favourite. Now I belong at the top but I can still be third, fifth or ninth.?




WATER POLO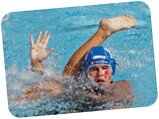 Men: Vanja Udovicic
?Particularly in professional sport, you cannot live in the past or aim at the small things, because then you fall down. Sport is very rude. Sport does not allow you to enjoy the victories, you always have to pursue the new game, the new venture, and with each new venture, you can show the quality you possess.?

Women: Sofia Konukh
?For the last few years, however, I feel there is a tendency to make women?s water polo more aggressive. The referees let us play tough. The spectators also like to see torn swimming suits.?



Ratko Rudic: Play it again!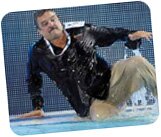 No other coach has such a long run of success: he won his first major gold medal as a coach in 1984 at the Olympic Games with Yugo slavia. Almost a quarter of a century later he was thrown to the pool by his players after another great triumph: this year Croatia won the European Championships.

LEN

Photo Competition

From the Headquarters

Family News

Good bye!