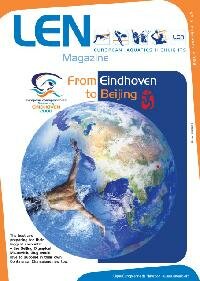 The contents of the latest February issue

?Hello LEN!?
Exclusive interview with World No. 1 Michael Phelps and with his teammates about their challenges, Beijing and life.
?Hello France!?
World No. 1 Laure Manaudou returned home. Now she wants to win more and more titles. Babies? Later!
It?s Games time!
General preview and analysis from five continents: Europe, America, Australia, Asia and Africa. Only in LEN Magazine!

Best shots
Victory ceremony: let?s see whose pictures finished on the podium in our Magazine?s photo competition.

The heat is on!
High level performances in the year of the Olympic Games? Yes, it?s possible! Plus a tour behind the scenes before the European Championships start.
Peaking in March
An interview with Erik van Heijningen, President of the Dutch Swimming Federation about the challenges they face while hosting the European Champs.
Innovation? Revolution!
Ada Kok compares the last European Champs held in Holland to the one in Eindhoven. Changes in 42 years. Also in swimming costumes.
The birth pool of legends
European Champs in Olympic years? No problem! 90% of the continental winners takes an Olympic medal later.

D-Days leading up to the Games
Seven World Records, five more European Records: the Debrecen European
Short Course Championships were a star-packed event.

Nobody is invincible
Q&A with WR-broker Laszlo Cseh about his regained self-confidence, the dolphinkicks and Michael Phelps. He thinks Mi chael will fail in his gold medal quest.




Fast lane
Swedish top sprinter Stefan Nystrand on the need to raise more prize money then we would see more WRs.

Teenagers as Olympic Champions?
Olympics always produce teenage stars. Who are next?



News from the Family
Moments from the life of the 51 member federations.
From the headquarters
The latest happenings in LEN, plus the calendar.
A matter of passion
An interview with Cristiano Portas, CEO of Arena, the strongest partner of LEN.
From our friends
Teaser from our partner Magazines.
AIA?s corner
What?s the news with the waterpolo refs?
Introducing the Diving Committee
From the LEN TDC Chairman, Toivo ÷hman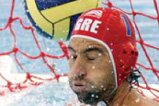 The Neighbours vs the Mediterraneans
Hungary, Serbia, Croatia. The big guns aiming at the Olympic gold. Anybody stopping them from the south? Greece, Spain, Italy? Our review.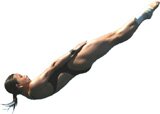 Anyone stopping the Chinese?
The host of the Games wants 8 out of 8 Olympic titles. Will they do it? Former Olympic Champion Klaus Dibiasi takes an indepth look.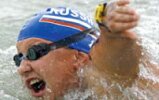 Back to our origins
The discipline will make its Olympic debut in Beijing. In the rowing course. Will it be a truly open water event? Or the real ones are held in natural waters, like the sea?

Synchro? Divas
Is solo a true synchro event, a selfish discipline or a motor for the sport?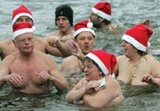 What a year it was!
A unique collection of LEN Magazine?s contributors greatest stories of 2007.
(W)international competition
Icy pictures from all around the World.

Other news: