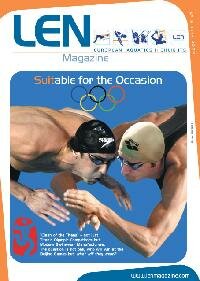 The contents of the special Olympic edition - June

Bodies and suits
WRs thundering down while the suitdebate is on. And it?s just the end of the beginning.

I?m far from perfect
Pre-Games interview with Michael Phelps. Seven gold medals? One would make him happy!

Olympic predictions
Our grand preview for the Games ? possible medal winners event by event, discipline by discipline, and more: the greatest Olympic stories of all time!
Men?s swimming
Women?s swimming

Europe?s answer: Thomas Daley
The teenage boy!s wonder in Eindhoven. Can he do it in Beijing?

Gemmology
Interview with Gemma Mengual, who conquered Eindhoven.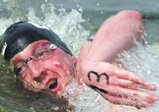 The story of Thomas Lurz
Germany?s ironman is ready to become the first Olympic Champion of OW.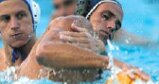 Please, play in Malaga!
Manuel Estiarte hopes we?ll see a much more enjoyable of water polo in the European Championships and in the Olympics, but...
AIA?s corner

LEN Family News
The usual looking around within the family.
From the headquarters
LEN?s leaders regarding the European pro spects in Beijing, plus info and the calendar.
Our friends
What you can read in the other aquatic magazines.
America could do better
Q&A with legendary US coach, Peter Daland.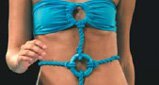 Back to the Paradise
Also suitable for the occasion... Besides the LZR there are many more swimming costumes! Take a look at our bikini show!

Other news: