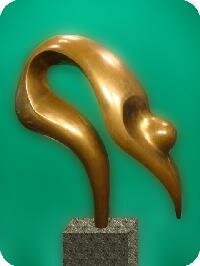 Paul Biedermann and Britta Steffen - the best European Swimmers in 2009
The LEN Magazine, the official publication of the European Swimming Federation (LEN) has elected the Best athletes of the Year again, in all the five aquatic disciplines: representatives of all the European federations and the media voted for the competitors who have produced the most outstanding results in swimming, diving, synchronized and open water swimming, as well as water polo in the year 2009.

Exciting interviews with the award winners will be published in the final edition of the LEN Magazine this year (Nr.14), while the Ceremony of Awards will be held at the European Short Course Championships in Istanbul in December. Please find below the list of winners as well as the corresponding Press Release.


LEN Award 2009

SWIMMING
Men: Paul Biedermann, Germany
Women: Britta Steffen, Germany

DIVING
Men: Thomas Daley, Great Britain
Women: Tania Cagnotto, Italy

OPEN WATER
Men: Thomas Lurz, Germany
Women: Angela Maurer, Germany

SYNCHRONISED SWIMMING
Natalia Ishchenko, Russia

WATER POLO
Men: Filip Filipovic, Serbia
Women: Iefke van Belkum, The Netherlands




PRESS RELEASE
European Aquatic Athletes of the Year

Budapest (pps) The great success of the European swimmers at this year?s FINA World Championships in Rome is also expressed in the result of the Continental election for ?Athletes of the Year? held annually by ?LEN Magazine? on behalf of the European Swimming Federation (LEN). In seven of nine categories in all five aquatic disciplines, World Champions in Rome are at the top. Representatives of all European Aquatic Federations and the media voted for the competitors who have produced the most outstanding results in swimming, diving, synchronized swimming, open water swimming, as well as water polo in the year 2009.
In swimming and open water swimming German World Champion athletes are the award winners: Britta Steffen (50m and 100m freestyle); Paul Biedermann (200m and 400m freestyle), Angela Maurer (25km) and Thomas Lurz (5km and 10km).
In diving the British ?wonder boy? Thomas Daley (10m platform) and Italy?s double-medallist Tania Cagnotto (3m bronze, and 3m synchro silver) will receive the LEN Award.
In synchronised swimming the quadruple Russian World Champion Natalia Ishchenko (solo technical, solo free, duet free and team free) has been elected, as well as Filip Filipovic in water polo who won the gold medal in Rome with the team of Serbia and Dutchwoman Iefke van Belkum, the 2008 Olympic Champion with the team of the Netherlands that finished fifth in Rome.
September 22, 2009
cos?pps/gh-ik